What to Look for When Choosing a Vascular Surgeon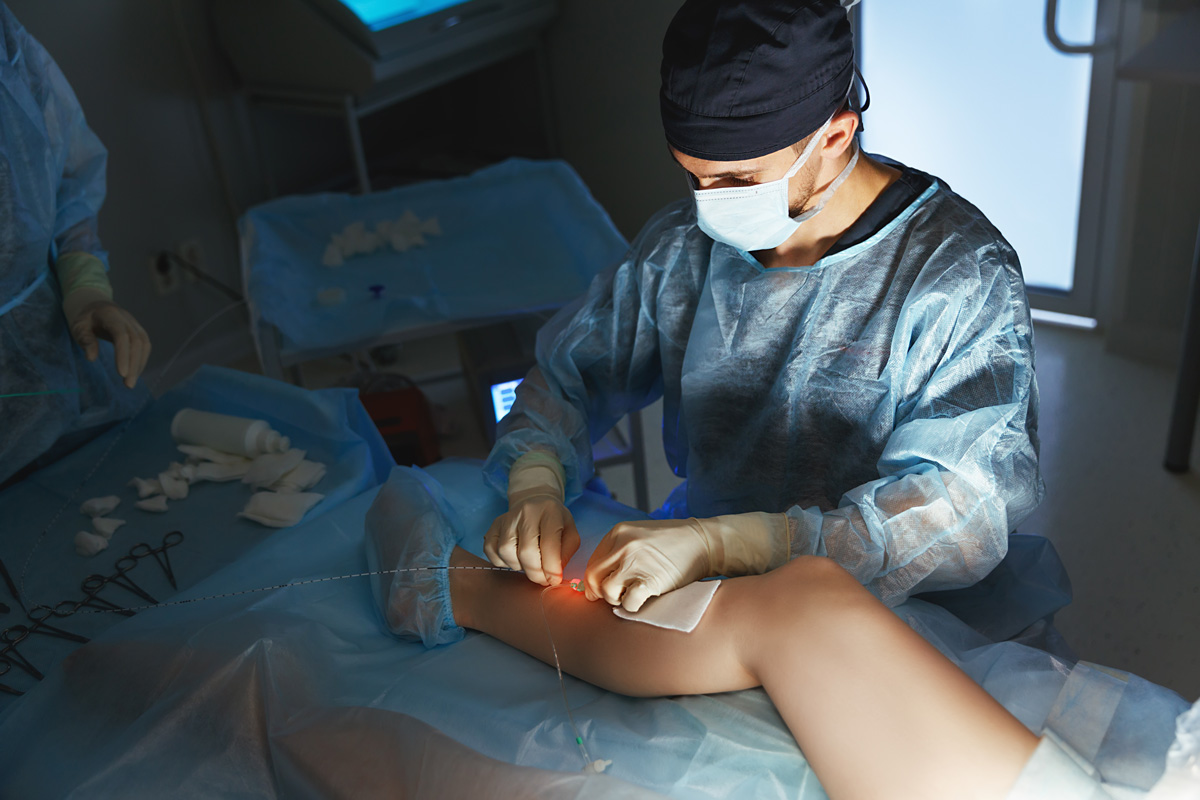 Approximately 10% of Americans are affected by vascular disease, with nearly half being asymptomatic. Therefore, choosing the right El Paso vascular surgeon is crucial in receiving the proper care and diagnosis. 
El Paso Varicose Veins Laser Clinic can help you find the best treatment option if you require treatment for varicose veins or spider veins. Contact us online or call (915) 577-0121 for a free consultation today.
Experience and Credentials
When evaluating El Paso vascular surgeons, verify their credentials and board certifications. This ensures the surgeon has undergone rigorous training and has met specific industry standards. Look for certifications from recognized organizations such as the American Board of Surgery. As vascular surgery is a specialized field, you want to choose a surgeon who has extensive experience treating the condition you're dealing with. Ask about the surgeon's outcomes and success rates to better understand their proficiency.
Education
As with your surgeon's experience and credentials, you'll also want to familiarize yourself with their educational background. This should be easily accessible through the clinic's website. For instance, at El Paso Varicose Veins, Dr. Gilbert Aidinian is a graduate of Uniformed Services University of the Health Sciences and received his postgraduate General Surgery and Vascular Surgery training from Walter Reed Army Medical Center.
Modern Techniques and Options
When you're searching for a vascular surgeon, look for surgeons who stay up to date with the latest advancements in the field. As vascular specialists, we utilize state-of-the-art equipment for promising results. Everyone is different, and no treatment should be the same. Look for a surgeon who provides numerous treatment options so you can find the best option for you. At El Paso Varicose Veins Laser Clinic, we offer ultrasounds, ulcer treatments, sclerotherapy, and more.
Reputation
Fortunately, we live in an age where we can easily access reviews from other individuals who have worked with vascular surgeons. It's important to consider these reviews as they can provide insight into a surgeon's professionalism, the treatment process, the results, and more. Similarly, if someone recommends or refers a surgeon to you, don't be afraid to ask questions! Ask about their experience and what qualities the surgeon have that are worth recommending. 
Patient Comfort
At the end of the day, when you're choosing a vascular surgeon, you want to work with someone who makes you comfortable. There's nothing worse than being spoken down to by a doctor. Choosing a surgeon that takes the time to carefully explain the process to you as well as listen and answer all of your questions thoroughly is crucial. Similarly, you should be comfortable with your surgeon's staff as you'll work with them closely, too, during and after the procedure.
For Exceptional Care, Choose El Paso Varicose Veins Laser Clinic
For positive and consistent outcomes, turn to El Paso Varicose Veins Laser Clinic in El Paso. As the leading vein clinic in the region, we hold over 20 years' worth of experience treating varicose veins and similar vascular issues. Contact us online or call (915) 577-0121 to book an appointment today!